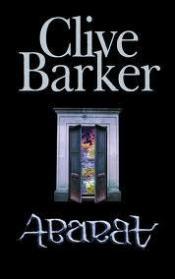 Rezensionen
Es wurden bisher keine Bewertungen für dieses Buch abgegeben.
Auflage
Titel
Sprache
Englisch
Übersetzt von
-
Verlag
Voyager
Jahr
2002
Seitenanzahl
459
ISBN
0006513700
EAN
9780006513704
Ausgabe
Taschenbuch
Auflage
1
Inhalt/Klappentext
Once upon a world where time is a place a journey beyond imagination is about to unfold.

Candy lives in Chickentown USA: the most boring place in the world, her heart bursting for some clue as to what her future may hold. She is soon to find out: swept out of our world by a giant wave, she finds herself in another place entirely...

Tgw Abarat: a vast archipelago where every island is a different hour of the day, from the sunlit wonders of Three in the Afternoon, where dragons roam, to the dark terrors of the island of Midnight, ruled by Christopher Carrion.

Candy has a place in this extraordinary world: she has been brought here to help save the Abarat from the dark forces that are stirring at its heart. Forces older that Time itself, and more evil than anything Candy has ever encountered.

She`s strange heroine, she knows. But this is a strange world.