Details zu
Damned & Fancy - Buch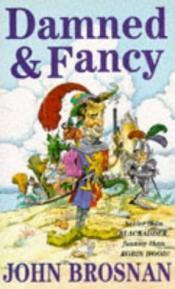 Rezensionen
Es wurden bisher keine Bewertungen für dieses Buch abgegeben.
Buch
Originaltitel
Originalsprache
Englisch
Erstveröffentlichung
Unbekannt
Band (Reihe)
Typ
Buch
Genre
Belletristik: Fantasy
Auflage
Titel
Sprache
Englisch
Verlag
Legend Books
Jahr
1995
Seitenanzahl
221
ISBN
0099512211
EAN
9780099512219
Ausgabe
Taschenbuch
Auflage
Unbekannt
Inhalt/Klappentext
Travis Thompson had been a hard-hitting investigative journalist. Now he wore blue tights and a bright red codpiece, and rode a horse round a world which resembled a second-rate medieval movie-set. Jack the demon told him he'd been transported here by magic, but Travis knew it couldn't be real. Right? But whatever the truth, he had to find his way home. He hadn't even cancelled the milk. Mind you, the cross-dressing princess was very beautiful, and Travis supposed you could get used to goats' testicle stew if it was your basic diet for long enough...
Bemerkungen
Combining the black, sexy drollness of Tom Sharpe with humorous fantasy, Damned And Fancy will appeal to anyone with a funnybone or two. It is the first novel in a hugely funny series from John Brosnan.

Preis: £ 4,99