Details zu
Little Lord Fauntleroy - Buch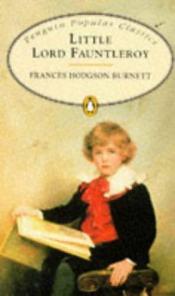 Rezensionen
Es wurden bisher keine Bewertungen für dieses Buch abgegeben.
Buch
Originaltitel
Originalsprache
Englisch
Erstveröffentlichung
1886
Band (Reihe)
Typ
Buch
Genre
Kinder- und Jugendbuch: Kinderbuch
Auflage
Titel
Sprache
Englisch
Verlag
Penguin Books
Jahr
1995
Seitenanzahl
176
ISBN
0140621687
EAN
9780140621686
Ausgabe
Taschenbuch
Auflage
Unbekannt
Inhalt/Klappentext
'"I should rather not be an earl. None of the boys are earls. Can't I not be one?"
But it seemed to be unavoidable...'

And so Cedric Errol - seven years old and living with his widowed mother in genteel poverty in New York - is swept away from his friends, the grocer Mr Hobbs and Dick the boot-black boy. He is now Lord Fauntleroy, and must live in a castle in England with his rich, important and bad-tempered old grandfather who has a particular dislike of Americans. And the worst of it is that he will be parted from his dearest mamma. But Cedric will soon show his grandfather that the Old World has much to learn from the New.

First published in 1886 Little Lord Fauntleroy has continued to enchant generations of children and adults alike with its themes of family affections and moral regrowth.
Bemerkungen
Complete and unabridged
Erstveröffentlichung 1886