Details zu
Mistress Pat - Buch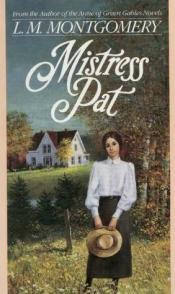 Rezensionen
Es wurden bisher keine Bewertungen für dieses Buch abgegeben.
Buch
Originaltitel
Originalsprache
Englisch
Erstveröffentlichung
Unbekannt
Band (Reihe)
Typ
Buch
Genre
Kinder- und Jugendbuch: Jugendbuch
Auflage
Titel
Sprache
Englisch
Verlag
Seal Books
Jahr
1988
Seitenanzahl
277
ISBN
0770422462
EAN
9780770422462
Ausgabe
Taschenbuch
Auflage
Unbekannt
Inhalt/Klappentext
When she was twenty, nearly everyone thought Patricia Gardiner ought to be having beaus - except, of course, Pat herself. For Pat, Silver Bush was both home and heaven. All she could ever ask of life was bound in the magic of the lovely old house on Prince Edward Island, †œwhere good things never change.† And now there was more than ever to do, with planning for the Christmas family reunion, entertaining a countess, playing matchmaker, and preparing for the arrival of the new hired man. Yet as those she loved so dearly started to move away, Pat began to question the wisdom of her choice of Silver Bush over romance. Was it possible to be lonely at Silver Bush?