Details zu
Sense and Sensibility - Buch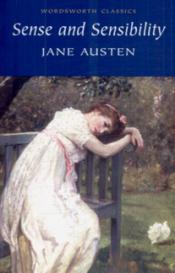 Rezensionen
Es wurden bisher keine Bewertungen für dieses Buch abgegeben.
Buch
Originaltitel
Originalsprache
Englisch
Erstveröffentlichung
1811
Band (Reihe)
-
Typ
Buch
Genre
Belletristik: Roman
Auflage
Titel
Sprache
Englisch
Verlag
Wordsworth Editions
Jahr
2007
Seitenanzahl
295
ISBN
1853260169
EAN
9781853260162
Ausgabe
Taschenbuch
Auflage
Unbekannt
Inhalt/Klappentext
†˜Young women who have no economic or political power must attend to the serious business of contriving material security†™. Jane Austen†™s sardonic humour lays bare the stratagems, the hypocrisy and the poignancy inherent in the struggles of two very different sisters to achieve respectability.

Sense and Sensibility is a delightful comedy of manners in which the sisters Elinor and Marianne represent these two qualities. Elinor†™s character is one of Augustan detachment, while Marianne, a fervent disciple of the Romantic Age, learns to curb her passionate nature in the interests of survival.

This book, the first of Austen†™s novels to be published, remains as fresh a cautionary tale today as it ever was.

Bemerkungen
Complete and unabridged

First published in 1992 by Wordsworth Editions Limited
New introduction & notes added in 2000
Illustrations added