Details zu
The Secret Garden - Buch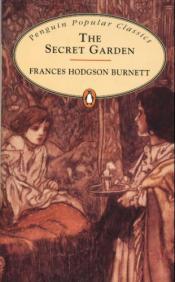 Rezensionen
Es wurden bisher keine Bewertungen für dieses Buch abgegeben.
Buch
Originaltitel
Originalsprache
Englisch
Erstveröffentlichung
1911
Band (Reihe)
Typ
Buch
Genre
Kinder- und Jugendbuch: Kinderbuch
Auflage
Titel
Sprache
Englisch
Verlag
Penguin Books
Jahr
1995
Seitenanzahl
276
ISBN
0140621539
EAN
9780140621532
Ausgabe
Taschenbuch
Auflage
Unbekannt
Inhalt/Klappentext
Mary Lennox, lonely and unwanted, arrives from India to live with her uncle in Yorkshire.

Left to herself there is little to do apart from explore the huge, gloomy house and its surroundings until, one sunny morning, she stumbles across a secret garden, hidden behind ivy-clad walls. For the first time in her sad short life she has found something to care for and she determines to restore the garden to its former glory. As the garden begins to bloom and is magically transformed no ne is left untouched...

A sensitive portrayal of the world seen through children's eyes, The Secret Garden is one of the great classics of story-telling, hugely popular with children and adults alike.
Bemerkungen
Complete and unabridged
First published in 1911