Details zu
A Tangled Web - Buch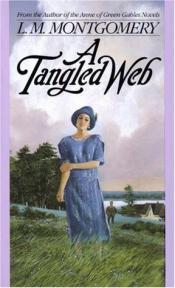 Rezensionen
Es wurden bisher keine Bewertungen für dieses Buch abgegeben.
Buch
Originaltitel
Originalsprache
Englisch
Erstveröffentlichung
1931
Band (Reihe)
-
Typ
Buch
Genre
Belletristik: Roman
Auflage
Titel
Sprache
Englisch
Verlag
Seal Books
Jahr
1993
Seitenanzahl
257
ISBN
0770422454
EAN
9780770422455
Ausgabe
Taschenbuch
Auflage
Unbekannt
Inhalt/Klappentext
Over the years sixty members of the dark family and sixty members of the Penhallows have married one another †" but not without their share of fighting and feuding. Now Aunt Becky, the eccentric old matriarch of the clan, has bequeathed her prized possession: a legendary heirloom jug. But the name of the jug†™s new owner will not be revealed for one year. In the next twelve months beautiful Gay Penhallow's handsome fiancé Noel Gibson leaves her for sly and seductive Nan Penhallow; reckless Peter Penhallow and lovely Donna Dark, who have hated each other since childhood, are inexplicably brought together by the jug; Hugh and Joscelyn Dark, separated on their wedding night ten years ago for reasons never revealed, find a second chance †" all watched over by the mysterious Moon Man, who has the gift of second sight. Then comes the night when Aunt Becky†™s wishes will be revealed†¦and the family is in for the biggest surprise of all.
Bemerkungen
First published in 1931