Details zu
Emily of New Moon - Buch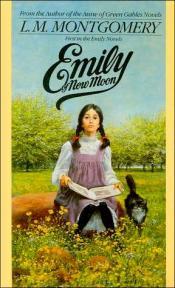 Rezensionen
Es wurden bisher keine Bewertungen für dieses Buch abgegeben.
Buch
Originaltitel
Originalsprache
Englisch
Erstveröffentlichung
1923
Band (Reihe)
Typ
Buch
Genre
Kinder- und Jugendbuch: Jugendbuch
Auflage
Titel
Sprache
Englisch
Verlag
Laurel Leaf Books
Jahr
2003
Seitenanzahl
339
ISBN
055323370X
EAN
9780553233704
Ausgabe
Taschenbuch
Auflage
Unbekannt
Inhalt/Klappentext
Emily Starr never knew what it was to be lonely †" until her beloved father died. Now Emily†™s an orphan, and her mother†™s snobbish relatives are taking her to live with them at New Moon Farm. She†™s sure she won†™t be happy. Emily deals with stiff, stern Aunt Elizabeth and her malicious classmates by holding her head high and using her quick wit. Things begin to change when she makes fiends: with Teddy, who does marvellous drawings; with Perry, who†™s sailed all over the world with his father yet has never been to school; and above all, with Ilse, a tomboy with a blazing temper. Amazingly, Emily finds New Moon beautiful and fascinating. With new friends and adventures, Emily might someday think of herself as Emily of New Moon.
Bemerkungen
First published 1n 1923