Details zu
Christmas with Anne and Other Holiday Stories - Buch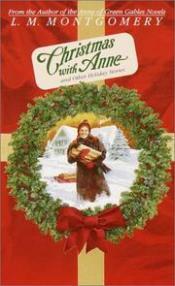 Rezensionen
Es wurden bisher keine Bewertungen für dieses Buch abgegeben.
Buch
Originaltitel
Originalsprache
Englisch
Erstveröffentlichung
1995
Band (Reihe)
-
Typ
Buch
Genre
Kinder- und Jugendbuch: Jugendbuch
Auflage
Titel
Sprache
Englisch
Verlag
Bantam Books
Jahr
2001
Seitenanzahl
211
ISBN
0553571001
EAN
9780553571004
Ausgabe
Taschenbuch
Auflage
2
Inhalt/Klappentext
Celebrate Christmas with Anne of Green Gables in this keepsake collection of sixteen heartwarming holiday stories. Share Anne†™s delight at receiving the dress of her dreams, the joy of a young woman reunited with her long-lost brother on Christmas Eve, and the surprise of a trio of sisters who inadvertently end a family feud by arriving at the wrong uncle†™s house for Christmas dinner.
L.M. Montgomery reveals the joys and trials of Christmas and the hope of the new year in this moving collection, which will be treasured by her fans and by all readers who enjoy an old-fashioned Christmas.

Bemerkungen
Short stories, first published in various magazines.
This collection first published in 1995